Camping
We have your complete guide to backpacking and camping! Find out about 100 car-close campgrounds, the latest gear, and a skilletful of surprisingly simple recipes for all camping enthusiasts!



The Great Outdoors: the fall/winter getaway guide
Autumn, as the leaves turn color and the landscapes become brilliant, is a perfect time to explore the Great Outdoors. Stay right here in the United...

Vegetarian Journal's Guide to Backpacking and Camping Foods
Do you have plans for camping or backpacking this summer? What kinds of food are you planning to take? When I think of foods to take backpacking or camping, I consider flavor, convenience, weight a...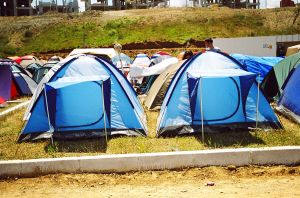 The extreme winter survival guide
We'll skip the long-winded adventure babble about "living the life you've always imagined." The bottom line is we're entering the most mentally and physically challenging season of the year. Hit on...